Scouring the web for Video Gaming delicacies is one of my favourite past times.
Reddit and Google are my friends....
I have now served up a luscious set of links just for you that will hopefully give you a video games starter, mains and dessert.
Take a look at this smorgasbord of video gaming goodness with a retro gaming flavour and let me know if you enjoy the feast
1. The Top 100 Your Sinclair ZX Spectrum Games
http://www.flickeringmyth.com/2016/06/the-top-100-your-sinclair-zx-spectrum-games-67-way-of-the-exploding-fist/
2. Someone Please Make This Super Nintendo Game A Reality
http://www.vox.com/2016/6/22/11989880/hamilton-nintendo-game-fanart
3. Ecco The Dolphin Unpublished Sequel
http://gamerant.com/ecco-the-dolphin-dreamcast-sequel-prototype-401/
4. DEX Is On It's Way
https://www.youtube.com/watch?v=PmxT8aIW2YM
5. The Bright Future Of Arcade Games
http://www.gamasutra.com/view/news/275387/Defender_dev_Eugene_Jarvis_on_the_bright_future_of_arcade_games.php
6. The Hyperkin Smart Boy Is Coming!
http://us6.campaign-archive2.com/?u=422e1a4f8d49cc55ff1aa886e&id=2a290efba6&e=58d24278a8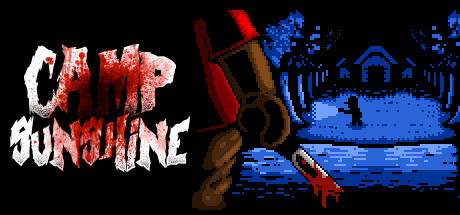 7. Camp Sunshine "A Super Nintendo Like Slasher Game"
https://1428elm.com/2016/06/21/camp-sunshine-is-like-a-super-nintendo-slasher-game/
8. Ten Of The Best SEGA Genesis Games That Deserve A Reboot
http://www.blastr.com/2016-6-21/10-best-sega-genesis-games-deserve-comeback
9. Star In your Very Own Retro Video Game
http://www.thedrum.com/news/2016/06/21/old-spice-lands-you-and-your-friends-nutty-retro-game-using-facebook
10. Top Ten Video Games With The Best Endings Of All Time
https://thegamefreakshow.com/2016/06/20/top-10-video-games-with-best-endings-of-all-time/
Enjoy This Succulent Mouthful Of Gaming Goodness And Be Sure To Come Back To Games Freezer When You Are Hungry For More!
"Stay Frosty Freezer Followers"