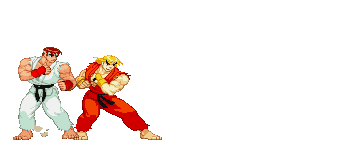 Behold The Street Fighter GIF!
I love a Street Fighter GIF as it encapsulates what we all love about Street Fighter....
Street Fighter is all about the Special Moves and Grapples and us gamers love to watch those moves over and over again!
So join me as I wallow in Street Fighter GIF heaven!
1. Ken VS Ryu - "Noogie!"
2. Mini Ken - "Flaming Dragon Punch"
3. Dhalsim - "Dhalsim Wins!"
4. Mini Zangief VS Mini Ryu - "Suplex Spinning Piledriver"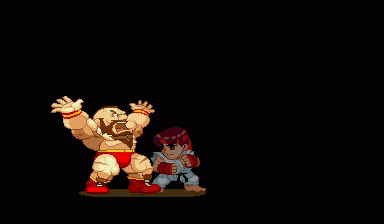 5. Blanka - "Electric Storm"
6. M Bison - "Psycho Crusher"
7. Balrog - "Power Punch"
8. RYU - "Hadouken!"
9. Ken & Ryu - "Sweep The Footy"
10. Guile - "Guile's Hair Doo Moment"
There's A Whole Heap Of Stuff Going On Here!
What's YOUR Favourite Video Games GIF?
Let Me Know In the Comments Box Down Below...
"Stay Frosty Freezer Followers"