Senran Kagura Burst Re: Newal
is a remake of the original game released back in 2011 on 3DS. It was a side-scrolling game and called Senran Kagura: Skirting Shadows but for its Western releases later in 2013- 2014.
Then in 2018 Senran Kagura Burst Re: Newal got released as a full remake of the game on PlayStation 4 going away from its side-scrolling 2D to a 3D open areas where you fight the enemies.
Senran Kagura Burst Re:Newal
To start off, I'm going to say that this is one of the weirdest starts to a game I have ever played. You pick from two sides, the Good Shinobi and the Bad Shinobi. You are then thrown into a fight straight away, but you don't take any damage so it's a kind of practice tutorial and then you go to a subtitled scene which explains what's going on and then there's a music video.
I won't spoil what happens next but all within the first 10 minutes of the game. The game is split into mission and your progress through the story by completing the mission, and for every mission, you can pick from three difficulty's easy, medium and hard.
I picked hard first and got stuck on the 4th mission for too long so I changed back to medium. They give you a mark for every mission you complete so giving a bit more replay value to the game.
There's a levelling up system within the game where you can level up your skills and power to progress through the game. The game doesn't have English voice actors, but it is completely subtitled so if you've played any of the Yakuza series, you'll be used to this.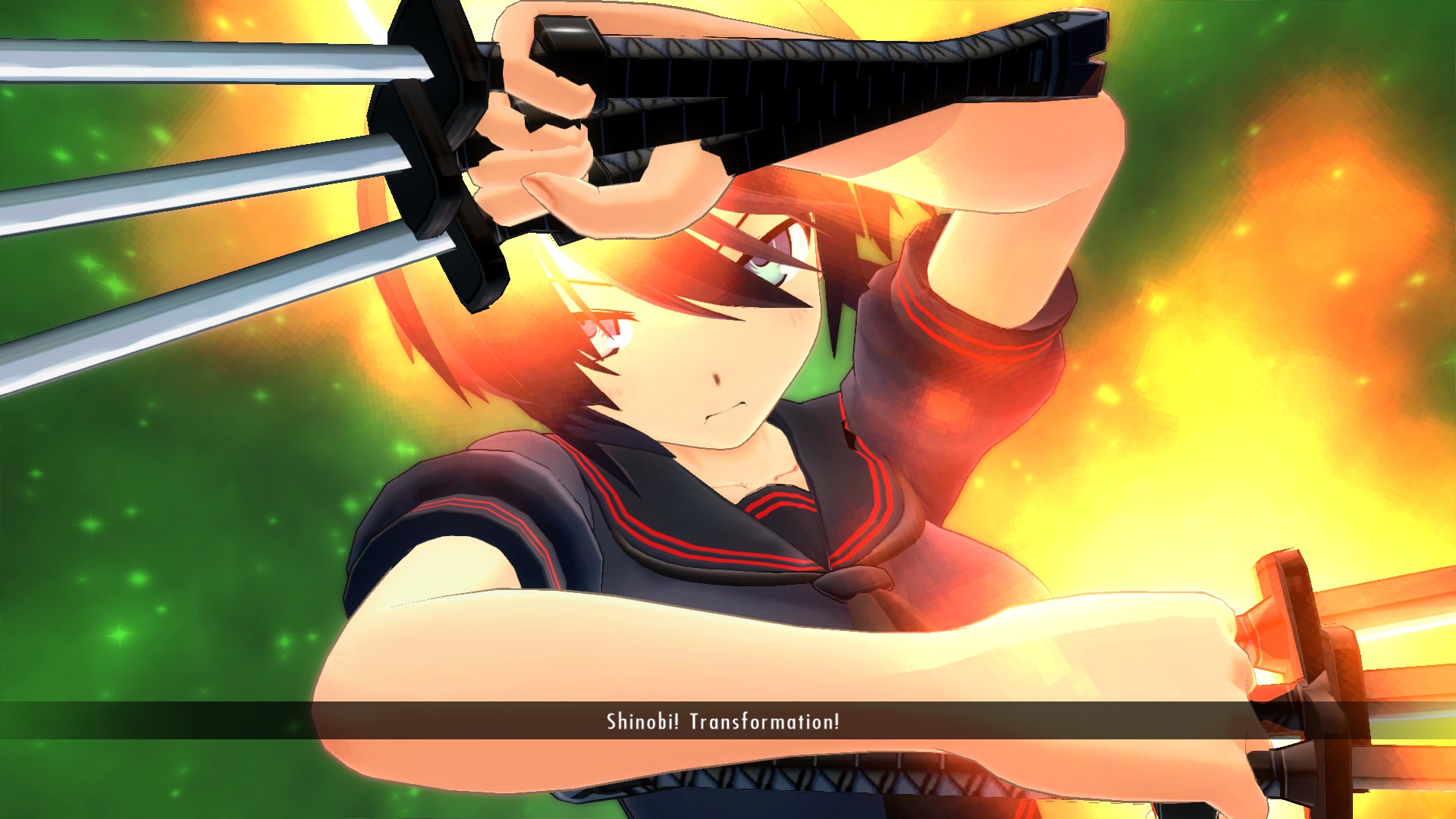 I like the fact there is a little Hub area where you can customise your look and upgrade combos and buy different things for your characters. You can also replay missions with different characters which adds even more replayability.
The game is easy to pick up but would be a bit harder to master on a higher difficulty setting. Apart from the reading of subtitles, you don't have to take this game so serious it's a general hack and slash game but if you do decide to go to the higher difficulty make sure you be prepared because it does get very difficult.
The story isn't the best, and it does get slightly dull. Even though you do get a chance to see the story from two different sides. I won't ruin it, but the shinobi seem to quite similar in so many ways I'm not sure if later games have a better story because this is the first one in the series and game's story tend to get better in the second and third instalment.
The game does also get a bit repetitive as quite a lot of the same areas and enemies are repeated and the move set does not seem to have much depth.
The game has a lot of focus on bewbs which for some players might a good thing but to me it just made me feel slightly awkward. Especially whilst playing in the same room as my girlfriend!
This series does have a heavy focus on bewbs so if you get into this series, be prepared for a lot of bewbs!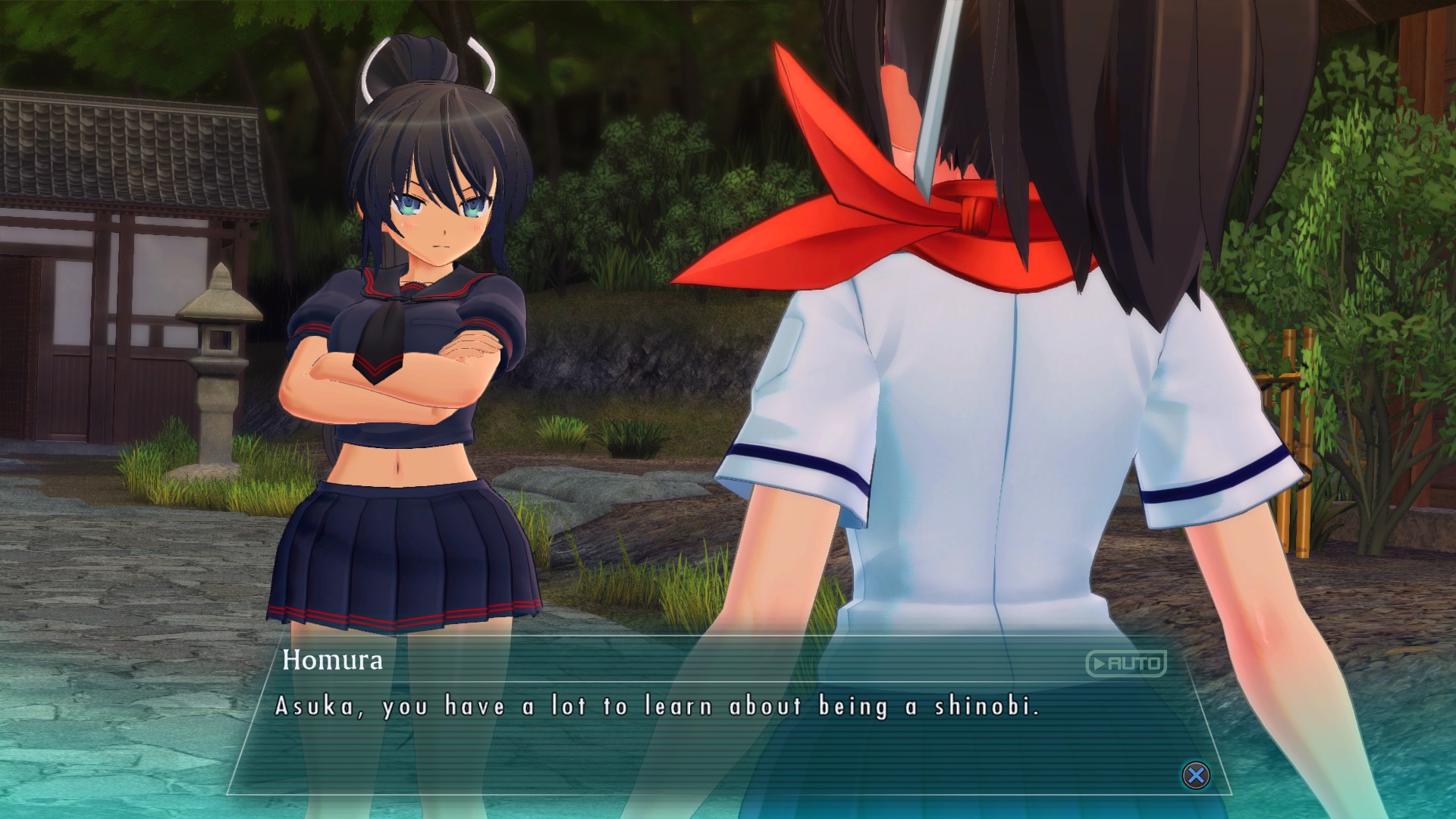 The game is a good remake of the original game, making it a generally better experience. The transfer from side-scrolling to open areas is never easy for game devs.
The game is a simple hack and slash where you can enjoy the simple mechanics of a hack and slash without thinking too much.
Even though the game is completely subtitled with no voice acting it is still a rather enjoyable game with an ok story and generic hack and slash mechanics but that's not always a bad thing if you enjoy hack and slashes like me.
ICE COOL (Great Game Recommended)
MELTING (Recommended with reservations, one to consider if you are a fan of the genre)
MELTED (Not A Recommended Purchase)