My brother came around last weekend and I had received a text from him the previous evening that simply asked:
"Would you mind if we spent all day playing Mega Drive games?"
My answer was in the affirmative, natch.
As a twist on things, as well as smashing through the usual old gold, we decided to try out some games that we usually pass by as well as setting ourselves the challenge of finding the best golf game on SEGA's 16-bit console.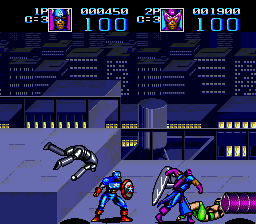 Firstly, we had a blast through Captain America and the Avengers to warm us up and, naturally, …neither of us chose Hawkeye. Good. After our lives had expired due to the games' arcade-rooted credit-chewing boss antics (and we had fully absorbed the glorious in-game digitised speech and dialogue, the
real
reason for always returning to this classic) it was time to slow things down with Wheel of Fortune.
A fun and nifty little port, we had a laugh watching Casey go bankrupt twice on the trot…thinking back, maybe it was only me laughing. Either way, the guessing game of Wheel of Fortune was much more fun and breezy than the next game we played, Jeopardy, which seemed to take entire ice ages to complete due to the need to manually enter answers letter by letter…using a joypad. Eeesh.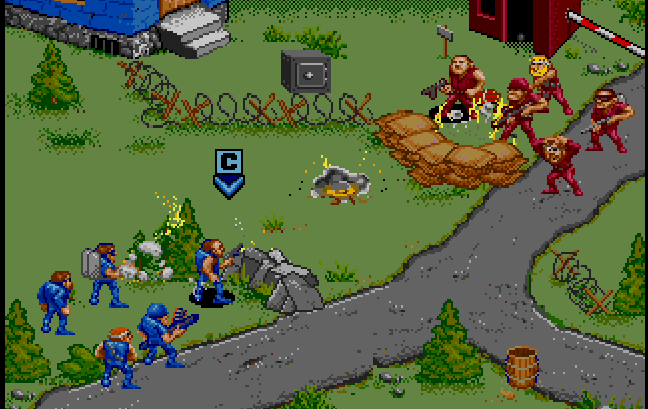 General Chaos was the next order of the day and whilst it is severely limited in its scope and technical abilities, it's a still a great bit of fun in local co-op and features quite nice art and music, a game that's always a fun blast for 15 minutes.
After this, things got a bit saucy, we played Street of Rage 3, this is one game I (well, Faye) have owned for years but dismissed it upon initially playing it some time back as boring and tedious. Replaying the game pretty much cemented what I had always thought, a rehash of the superior second game with abrasive music, enemies that seem endless, uninspired stages and game design choices that serve only to drive home the repetitiveness of the side-scrolling brawler genre. I turned the music off after ten minutes and the game off after twenty. I'm as keen as Robbie, Roy and Steve for LizardCube's fourth outing of the series after their amazing recent work but the third game really feels like a swing and a miss for me, personally.
Keeping the 'third' title theme going, we played Road Rash 3, which I'd always sort of avoided in favour of the second game which I've spent dozens of hours with throughout my life. I'm pleased to say that, the weaker music aside (the way they try to emulate complex electric guitar effects such as wah-wah and tremolo is dreadful and comes across as glitch and broken), Road Rash 3 completely blew me away.
The extra smoothness in gameplay and subtle touches such as the police sirens being different in each country as well as the ability to keep your weapon between races really added enough depth and difference to make this feel like the strongest in the series. I know the more digitised graphical approach may put some folks off but I like the room on the roads that this 'thinner' visual style gives alongside the more violent AI riders. A great game that we fully intend to complete on future sibling gaming nights.
Super Baseball 2020 is a stalwart of our gaming nights and, after a few really funky innings that saw us head to head at 3-3…the game crashed. I only own a cartridge of this game and I genuinely think I've worn it out as I've played it so much since being a kid. A new copy is needed, heck…maybe boxed and with manual, who knows! Either way, this is and has always been one of our favourite sports titles on the system and needs to be played extra hard this year! I can assure those who haven't played the game themselves that 1992's future assertions of this most American sport don't
really
reflect the reality. Sorry, guys.
Two Crude Dudes was another cart that I couldn't tease into life and so we moved onto Cyborg Justice, which I would sum up by saying: great intro, awesome customizability, smooth gameplay but such tedious combat. A remake of this would be really cool as there are some nice ideas and real scope for tidying up the gameplay.
Finally, after playing PGA Tour 1, 2,3, European Tour, 86, Leaderboard Golf and Arnold Palmer's Power Challenge (and
not
playing Zany Golf), we can reveal that the best golf game on the system is…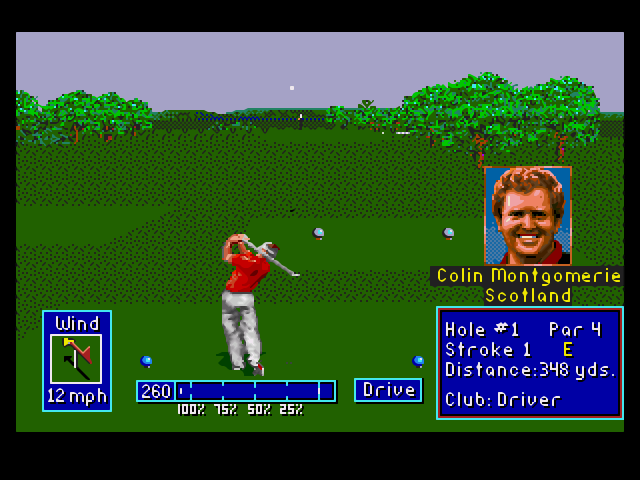 Taking all of the good parts from the previous titles in the series and cleaning up the rough edges, adding new courses and smoothing out the gameplay, this one, whilst similar to previous incarnations of the series, stands as the best entry before the final outing of PGA Tour 96, when for some reason, EA thought they'd overhaul the swing system to be, well…worse, and fuss-up the graphics to the point that you actually have to wait for the screen to load before every shot…and each twitch of the camera (waiting for a cartridge game to load is a weird experience, especially when the results aren't great). Putting was a complete nightmare due to an uncharted circular power bar representing everything from 1-100 feet with little guidance or real estate for movement, there was little to recommend here. PGA European Tour will from now on be our go-to golf game on the Sega Mega Drive. Let us know if we missed any golf games or you feel differently about anything stated here!
We then rounded off the evening with a viewing of 'Boggy Creek 2: and The Legend Continues', which is definitely a tale for another day…full, FULL of middle-aged men in denim cut-offs.
Right, I'm off to buy some Mega Drive games!
Britt