Square Beats Triangle, Triangle Beats Circle and Circle Beats Square.
Remember this and let that be your mantra and you'll go far in the Flat Kingdom.
Flat Kingdom was originally released by Fat Panda games in 2016 and now it's found its way onto the Nintendo Switch and it truly feels at home on Nintendo's handheld beauty.
The story goes something like this, the Flat Kingdom is a peaceful 2D land that is now being terrorised by an evil thief named Hex who has stolen the princess and a precious magical jewel artefact that holds the 2D kingdom together in peace and harmony.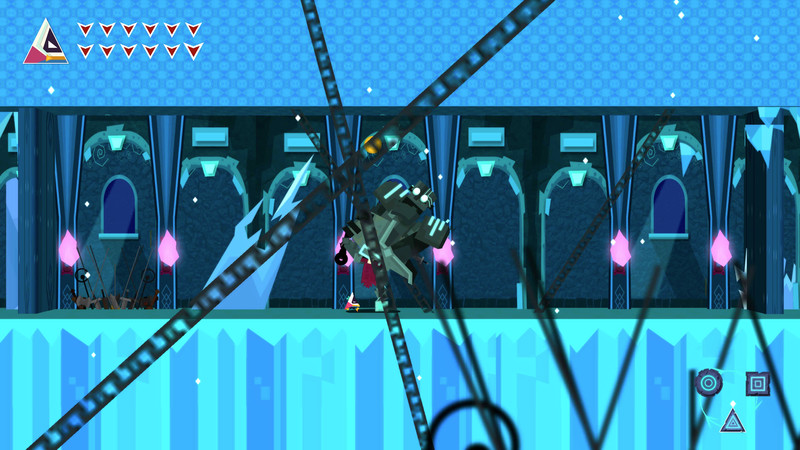 It's therefore down to Flat, a shape-shifting hero, to stop the chaos from being unleashed throughout the kingdom by hunting down the thief and taking on the various nasties in a battle of a circle, triangle or square to solve puzzles, overcome obstacles and defeat giant bosses.
If flat fails this quest then the Flat Kingdom will become 3D! Nooooo not another 3D platformer!
Flat Kingdom is a lovely looking platformer with a unique gameplay hook that really draws you in from the start as you reprogramme your brain to think of the game world as a set of geometry battles.
Rather than directly battling your enemies, you will need to work out what shape will beat the foe in front of you and then transform Flat accordingly in order to beat the beastie! This turns the battle sequences into a fast game of rock-paper-scissors which is a cracking little twist to the platformer genre that I really enjoyed. Maybe it was inspired by Alex Kidd and his legendary Janken battles?
The game has a Paper Mario feel to it with its looks and the graphics are a well-thought-out paper type aesthetic that I really enjoyed exploring.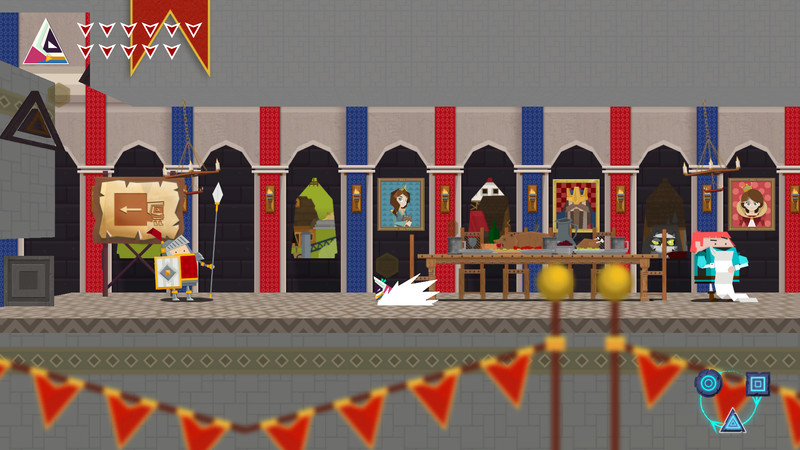 The thing that really impressed me was how the game uses the shapes to change the physical attributes of our Flat hero. The square makes him heavy to sink in water, breakthrough wooden floors push certain objects and of course, kill certain enemies. The circle enables Flat to do a nice double jump which feels nice and responsive and again kill certain types of enemies. The triangle enables Flat to run faster, burst objects with the pointy end of his triangular form and also kill certain types of enemies.
The obligatory coins are there for Flat to collect across the levels which act as a currency to add additional health hearts to Flat's HP bar which is of course a classic use of in-game currency.
Overall I really enjoyed my time in the Flat Kingdom as I searched the land for that damn elusive Hex. This is a cracking little platformer that has some great ideas and a fresh take on the classic 2D platformer genre. Fat Panda really knows their subject and it's clear that they love the genre and have written a game that has influences from all the great platformers over the years whilst also pulling together something fresh and new with its own unique set of game mechanics.
"Right, I'm off to poke a circle with a triangle"