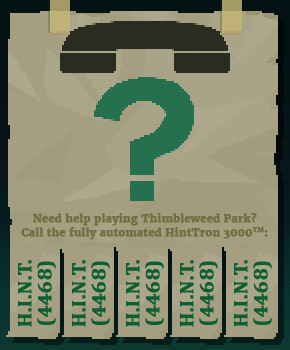 The awesome Thimbleweed Park game has received a few new updates and the most significant one for me is the inclusion of a hint system.

The cool thing about this hint system is the fact that it's a proper old school in game hint line!

Read an excerpt of Ron Gilbert's blog post to get a taste for what the Thimblweeders wanted to achieve with this latest inclusion....