Aravelle is an awesome Twitch Streamer who has a life-size diamond unicorn called Alvin a PC called Penelope and a chair called Cher.
Aravelle is also one of our fave Twitter peeps, so we thought we would invite her to take part in our Video Games Memories feature so we can find out a bit more about this gaming goddess...
1. What's your earliest video gaming memory?
My earliest gaming memory has to be playing tennis with my dad on the old Tandy console that we used to have (yes I'm old) and having no co-ordination at all.
I remember being really excited when my parents trusted me enough to use the gun for the shooting events!
2. What was the first video game console that you owned?
A Master System. I loved that console, it changed how I saw gaming as the games were so different from what I was used to on the Tandy.
Definitely what started my life long love of games.
3. How did you get into the Twitter gaming scene?
I'd had a Twitter account for a few years and never really used it, but when I got totally sick of Facebook I decided to revisit it and followed some of the more recognisable Twitter accounts such as Retr0joe and Lord Arse and it was a slippery slope to Twitter addiction from there!
I didn't really have many IRL friends that were as into gaming as I was so Twitter allowed me somewhere that I could share my passion with other people.
4. What's your favourite video game of all time?
Oh wow that's such a difficult question! I've had so many games mean a lot to me over the course of my life. Halo 3 proved to be one of the most social gaming experiences I ever had, every night for months there'd be a whole group of us ready to join up for a big team and we even arranged IRL meet-ups as well.
World of Warcraft is another game that's gotten me through some really tough times by letting me just immerse myself in another world and block out reality for a while.
I could go on and on...
5. What's your favourite console of all time?

I'd have to say the Xbox 360. This console was where gaming truly became a social experience for me, I met people from all over the world as a result. People I still talk to even to this day even if we don't game together anymore.
6. What's your favourite arcade game of all time?
Gauntlet! That game is just too much fun.
7. What's your favourite sandwich?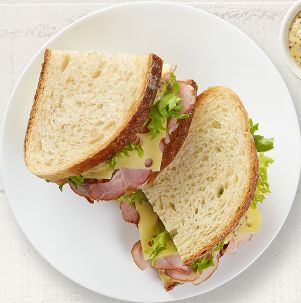 I'm going to have to be boring and say you can't beat a bit of ham and cheese.
No mayo though please!
8. What's your favourite cuisine?
Thai food is my absolute favourite food. It's actually impressive how much Pad Thai I can shovel into my face in one sitting (not an attractive sight either by the way!)
9. What's your favourite alcoholic drink?
I'm partial to some Tia Maria or Kahlua with coke (preferably cherry coke - everything is better cherry flavoured).
I can also advise that Dr Pepper with Kahula is not a good mix...
10. What

current generation video games do

you play?
I'm currently really addicted to Sea of Thieves. I'm enjoying the relaxed nature of the game, the cross play between my PC pals and Xbox buddies and it's just so damn gorgeous to boot!
11. Who's your fave person to follow on Twitter?
Another really hard question...oh screw it I'll just pick @RetroPrincess1
The woman is totally insane and I adore her. We talk gaming, cosplay and Olde English on occasion. Never ever a dull moment. I do have a stupidly long list of favourite people on Twitter though.
12. What's your favourite video game genre?
I'm a big MMORPG fan, I really do enjoy the social side of gaming and anything that lets me have a great story with a group of fellow nutters is fine with me.
That said I do love point and click puzzle games like Deponia and some of the Telltale games as they are awesome for streaming and really getting chat involved.
In fact, chat does all the work I just pretend I know what I'm doing. :)
13. If you were a console, which one would you be and why?
I'd probably be a wii - it takes a lot of random arm movements and flailing around to get me to work properly :)
14. Can you recommend a good independent gaming shop?
I can recommend a great gaming cafe in Cheltenham called Smokey Joes they have awesome retro gaming nights and arcade cabinets as well as unicorn hot chocolate!
Tell 'em I sent ya!
15. If you were going to do a Cosplay tomorrow, what would it be and why?
I'd love to Cosplay and if I had the body confidence for it Black Cat, I mean I already have the hair!
Thanks for sending the questions it was a lot of fun and now I really really want to go grab a warthog and sticky grenade some punk!"