Game Title: Molecats
Platform Reviewed: PC (Steam)
Molecats is a game that will definitely divide people, underneath the fun, cuddly and cutesy exterior beats the heart of a lion when it comes to the sheer challenge factor on offer from new studio Vidroids.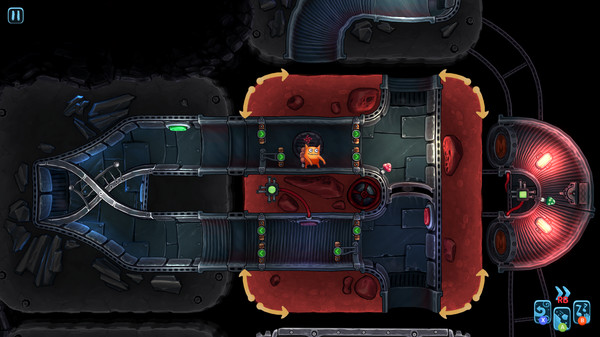 The main game play of Molecats has you in indirect control of a subterranean breed of cat which seem to love mushrooms and underground adventure, a perfect combination. Each level (and there are
many)
give you the challenge of leading the titular Molecats from the entrance point of the mine to the exit, however you can only affect their movement by rotating the tiles that make up the level, (which get larger and more complex as the game progresses) along with some other power-ups that come into play later in the game.
What starts off simple enough quickly escalates into some seriously mindboggling antics, rotating tiles at just the right time in order to match up paths, flicking switches but ensuring that you avoid others (the Molecats will blindly walk / fall / interact unless you specifically tell them NOT to in various ways) and opening doors quickly ramps up the difficulty to hair-tearing levels.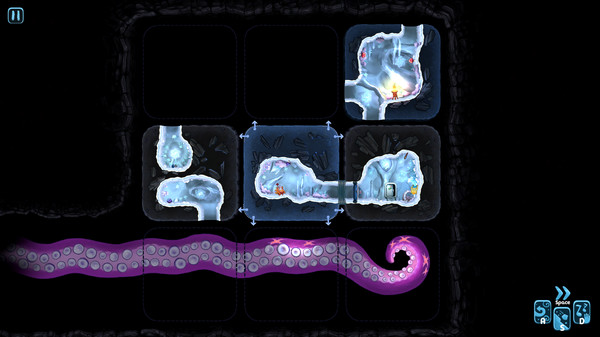 The quirky music which melds voice-work with instrumentation in a wonderful blend reminiscent of Rayman and the generally cartoonish approach belies the depths of skill required to work your way through this very unique game. Powers and abilities are introduced fairly quickly and there are a lot of secrets to discover if you complete specific tasks such as discovering other Molecats tucked away in hidden sections or move items to the end of the level along with your characters, unlocking little extras for those who want even more of a challenge.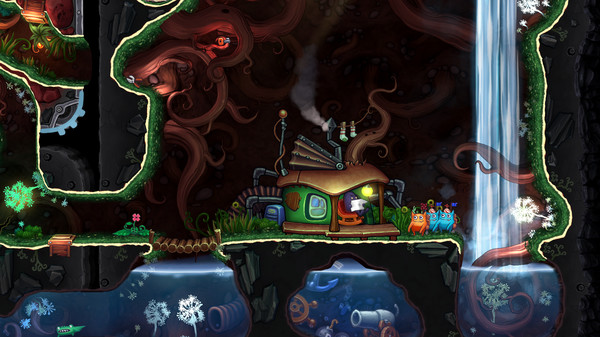 Molecats is genuinely in a class of its own. The light-hearted approach and setup give way to a game with surprising depth (pun intended) that will hold its own against even the most hardy puzzling veteran and yet does so within the confines of a relatively basic premise, a testament to the design and presentation. This isn't one that I would recommend for truly casual players as I can imagine someone expecting an easy run will be put off by the difficulty curve but Molecats is a real treat for those looking for something to really get their teeth into a charming, funny and yes, difficult gem.