A game based on fluid movement and exploration, Glyph is an expansive title that has a lot under its sleek hood but also isn't shy when it comes to the difficulty curve.
Pretty much all you'll need to know about the controls and gameplay are shown through the initial tutorials and it becomes clear very quickly that this isn't an EXO-One style 'drink in the scenery as you lazily zip through the landscapes' deal, you will need to focus if you want to really see all that the game has to offer.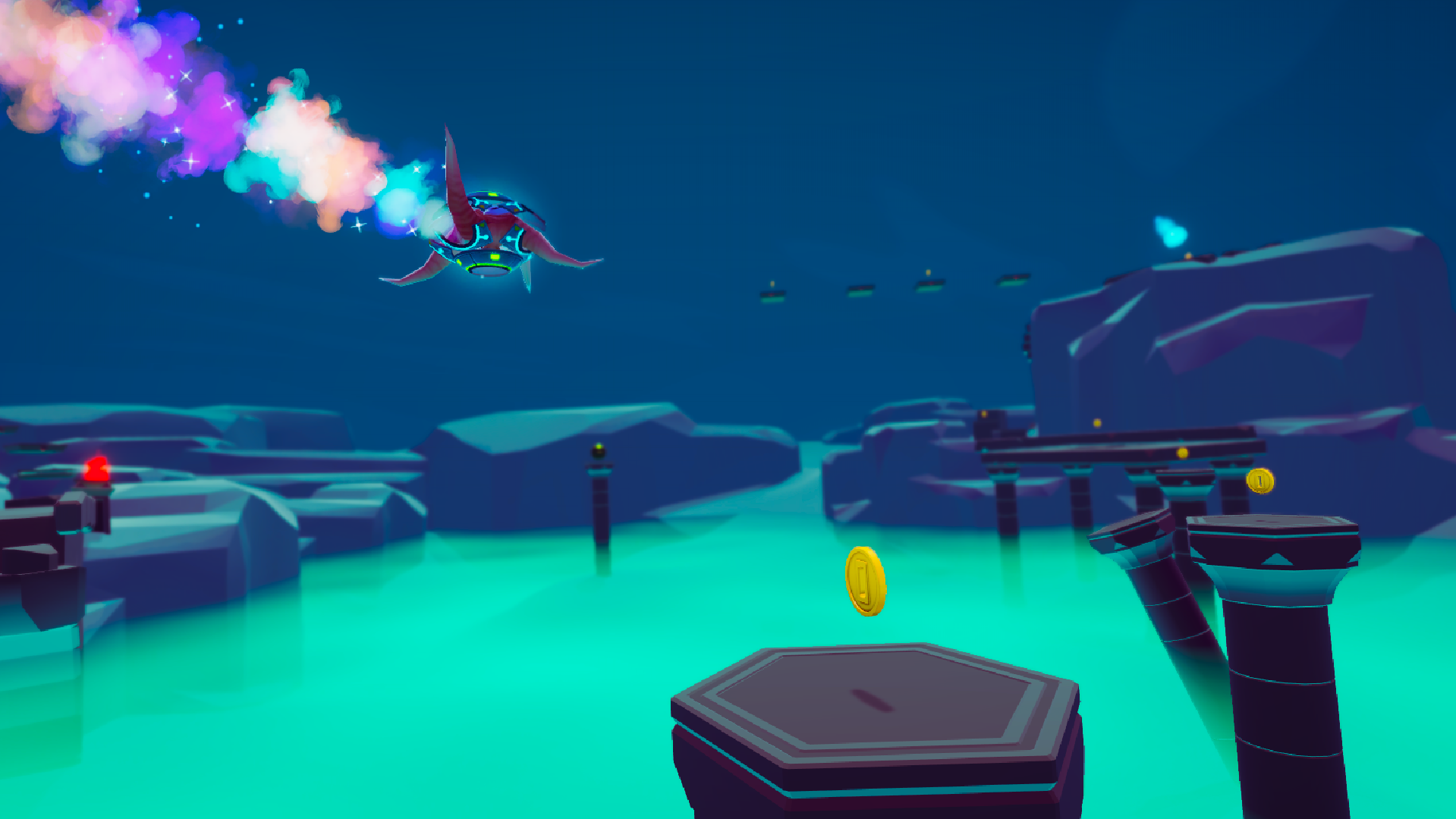 Playing a metallic ball that rolls, leaps, double-jumps and ground-pounds its way through the levels, the first thing that struck me was how good the handling felt. The camera feels flexible and the enormous glides and leaps you make really feel satisfying and always give you a sense of complete control over the movement as you make your way through the fully 3D stages.
The smoothness in the controls transfers across to the visuals, which are quite basic in terms of landscape detail, with lots of rock and sand but have a stark sumptuousness of their own. In fact, never in a game before has the ground been such a foe.
In the world of Glyph, corruption runs rampant and the only safe areas are scattered pathways and areas which require some leaps of dextrous skill to reach. I was literally curling my toes in a pure force of will to try and make some of the more monumental traversals, good.
Whilst the game can be played at the player's own place, as hinted at above the game isn't a breeze and you will need skill to proceed, especially if you intend to collect all of the coins, gems and secrets along to way, which you'll need to access everything that Glyph has to offer.