Turn-based tactical RPGs is a genre that attracts fervent followers.
To the more casual toe-dippers like me, you could compare Fell Seal: Arbiter's Mark to something like X-Com (though that's a tenuous comparison I realise) in that the turn-based battles mean that you don't need reflexes, but more a chess-brain, always thinking a few turns ahead.
So, in a similar vein to the Police Academy-like plethora of Final Fantasy games or more recent efforts like Divinity, battles here are more about planning than ping rates.
To some, this could sound dull, and it certainly isn't a game to pick up and play quickly (though each battle doesn't actually last too long). However, take a little time to get into Fell Seal, and you could be snared. The game has a fully-fledged plot and believable characters (all beautifully rendered in a hand-drawn style) which makes you feel like each fight has a part to play in the story, rather than a contrived string of increasingly difficult, but unrelated bouts of fisticuffs.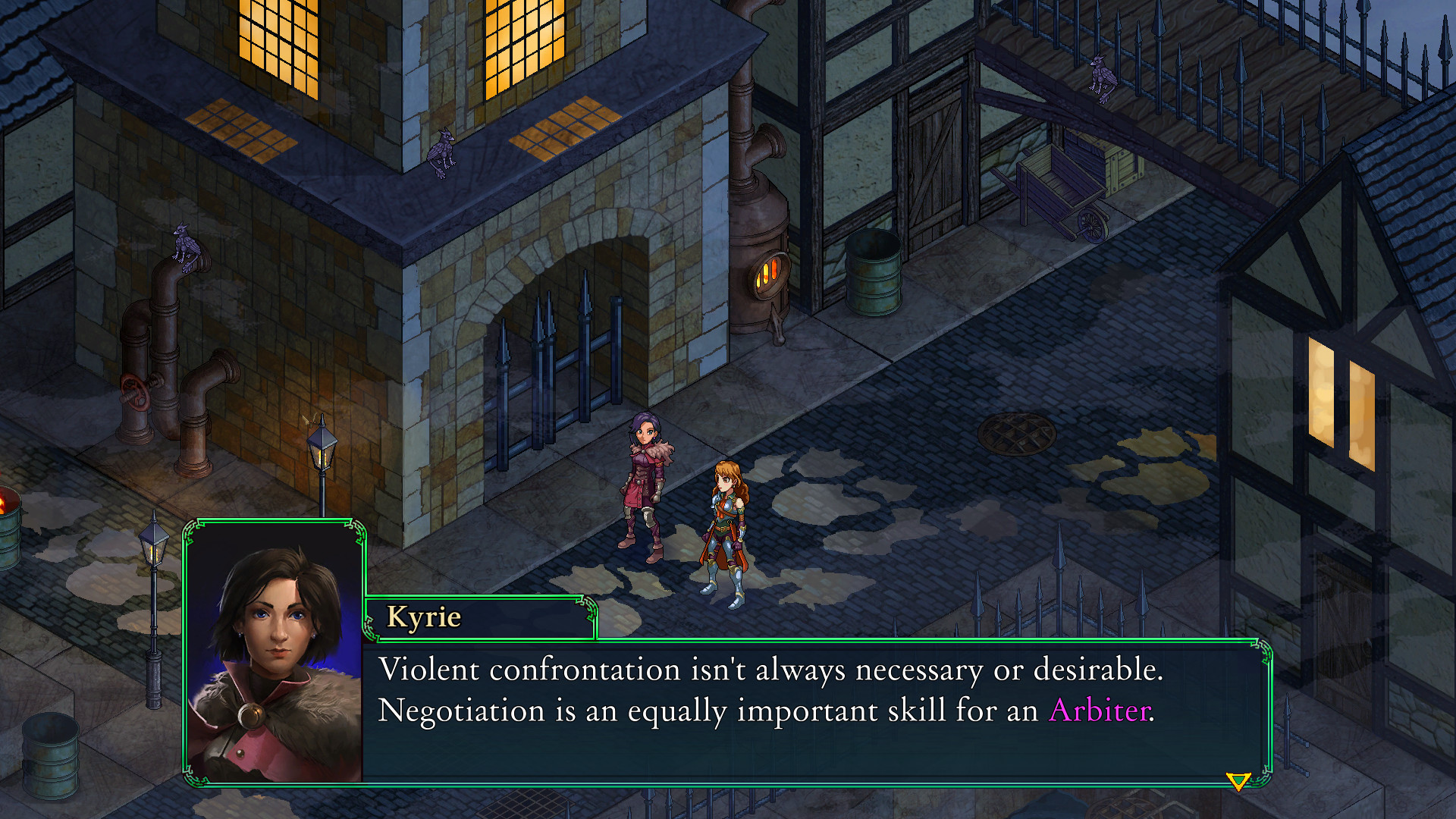 Most elements of the game are reassuringly familiar, and I found that I was able to pick up everything within a few forays. The classic character classes are there; the tank, the wizard, the healer etc. What's a little different is that you're actively encouraged to upskill your troops. This serves to make them all generalists potentially, but it means that the choice of equipment and character trait choices become more critical.
As with many games in the genre, you have a large band of available warriors, but can only take a handful on to the battlefield, so a juicy slice of judiciousness is required as well.
The investment of time and effort required to map out your attack and defence makes for some satisfying victories, as well as some crushing defeats, but whichever way it goes, you feel that it's been in your hands and is down to you and your choices.
With a story that is immersive without being intrusive (less about cut scenes and more brief bursts of (skippable) dialogue) and a gorgeous aesthetic, coupled with quick to pick up, but deep and satisfying battles, the only thing to stop fans of the genre getting stuck in is that the game could end up stealing your time, captivating as it is.
ICE COOL (Great Game Recommended)
MELTING (Recommended with reservations, one to consider if you are a fan of the genre)
MELTED (Not A Recommended Purchase)
Review By Max