Rich's Game Of The Year List 2019
As we enter the twilight of another year on this earth my thoughts drift towards Christmas holidays, time off work and attempting to write a Game Of The Year list for Games Freezer.
Over the course of this year, I have played more video games than any other year of 40 years on this planet. I find it tough to create time to play games as I juggle my day job, the running of Games Freezer across this site, social media and other commitments related to the website. Throw into the mix family life and doing activities outside of video games and then I generally don't have much free time to play video games.
Despite this, I have managed to play through the entire Red Dead Redemption 2 saga, piled hundreds of hours into Mario Maker 2 and also have made my way 50% of the way through the delightful Outer Worlds game from Obsidian.
Many have said that 2019 has been a weak year for great video games but I disagree. Firstly you can't compare 2019 with 2018 as it spoilt us with God Of War, RDR2, Forza 4, Tetris Effect, Monster Hunter World, Smash Bros Ultimate, Astro Bot, Assassins Creed Odyssey, Return Of The Obra Dinn, Spider-Man, Hitman 2, Shadow Of The Tomb Raider and the list goes on….
For me, 2019 was a year to uncover hidden indie gems and was interspersed with some triple-A blockbusters to get your teeth into. It was a good mix of these types of games and a year that also gave me a bit of time to get through these smaller games rather than having to invest hundreds of hours into a game.
So with all that in mind, I'm going to list out my top 5 video games from 2019 and then I'll list a few that I played this year but were not released in 2019.
Let's begin with my favourite games from 2019: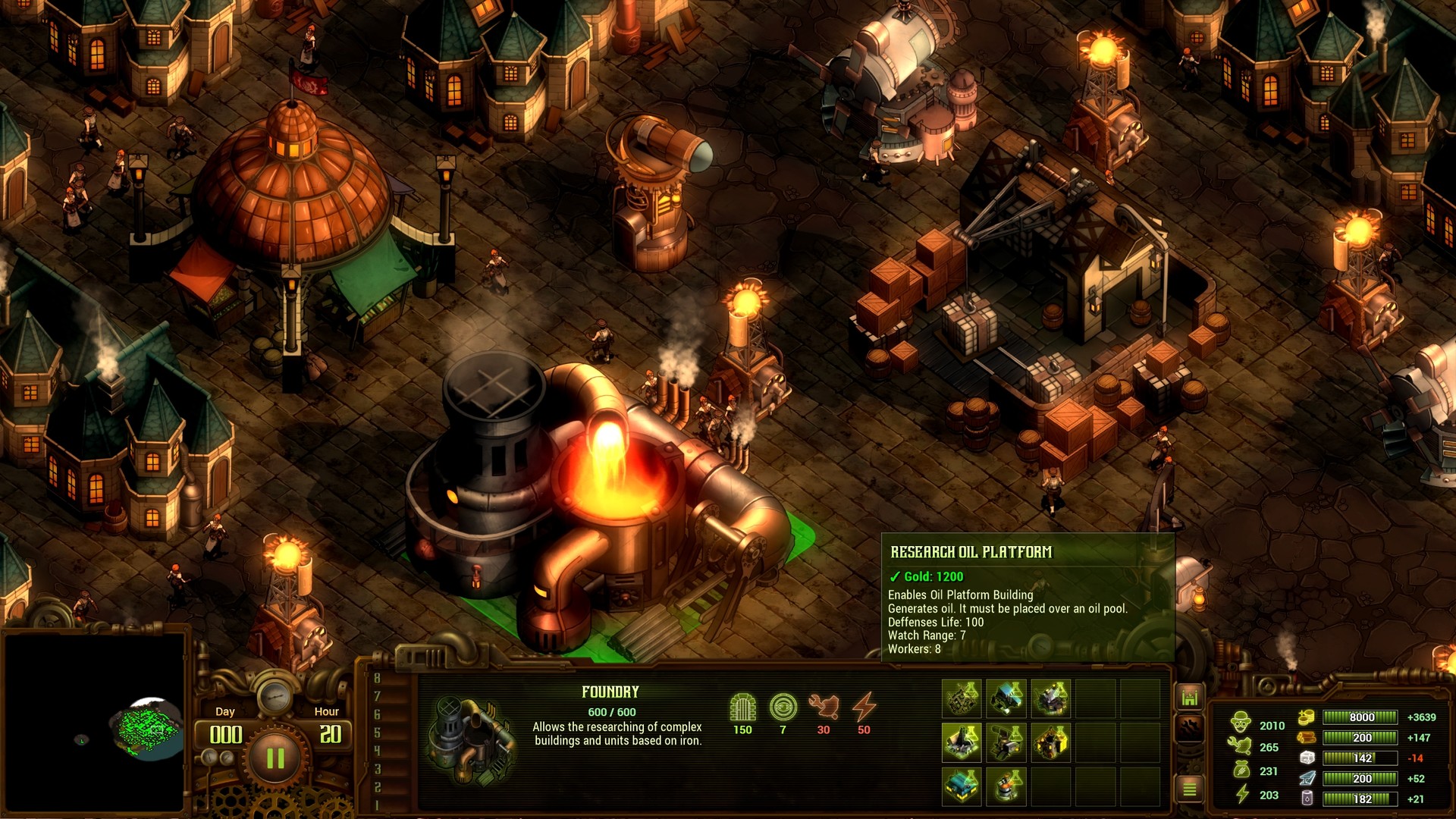 Zombies roam the earth and you'll need to create a watertight set of defences in order to stave off the hordes of the undead in wave after wave of the flesh-eating menace.
This game grabbed me by the balls on PS4 and I couldn't stop thinking about how I was going to beat the impossible numbers of Zombies on my next run. Throw managing resources and mining for materials into the mix to create something that felt personal every time you launched into the procedurally generated level and challenged yourself to become a better defender of your people. Maaan the Zombie apocalypse is a tough taskmaster!
A tight-knit fun RPG that didn't feel bloated with needless wandering and surprised me with how much I loved this video game. I went into this game with a low set of expectations as I felt that Spiders might be overstretching themselves by attempting to make a video game of epic proportions. Once I picked up the gamepad I didn't put it down for weeks.
I loved the old school feel of the gameplay as you load into areas of the map rather than wandering a massive map. I really enjoyed upgrading armour and weapon sets which really made a difference visually and in terms of the item's performance in battle.
By the end of the story, I was completely invested in the characters and the overarching story.
This game is punching and I love it, so go get it!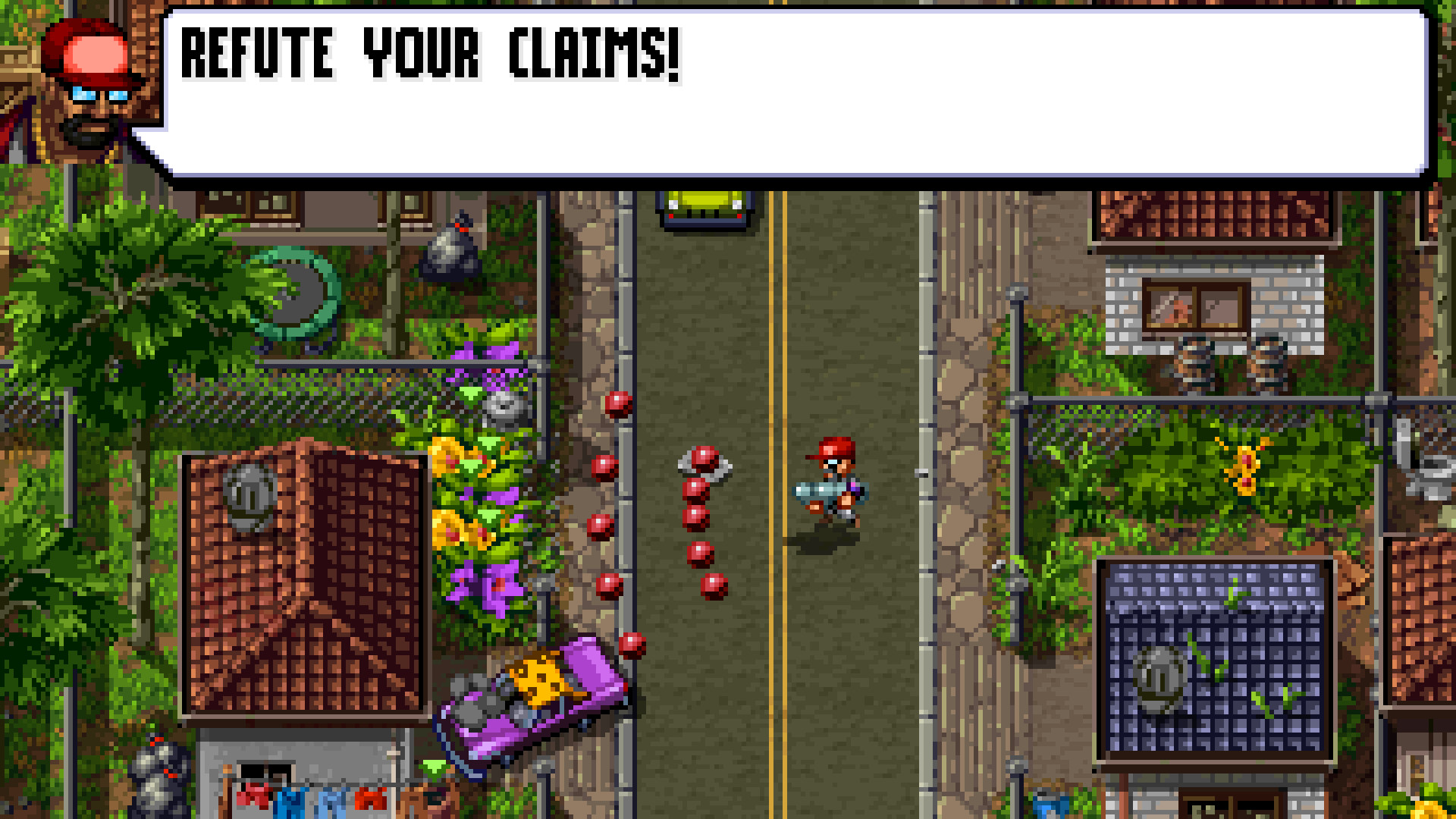 This retro fuelled 80s neon nightmare starts at 100mph and just gets quicker and more delightfully bizarre and funny as the game goes on. It's a mixture between the old top-down GTA's and Hotline Miami.
It has a great set of characters and drug-fuelled feeling to the gameplay that seems like one long day of cranage spread over many days. It's a master of the art of retro nostalgia and cutting edge tight gameplay.
Ideal for blasting out an hour session in the evening whilst the Mrs watches Love Island #HawaiianHandheldHeaven
An absolute delight to play and something that you will never get bored of. A game of almost limitless possibilities which saw me create an Alex Kidd inspired level that I'm extremely proud of [ Course ID 695-TQY-0WF ].
This game is different for everyone who picks it up and there are so many ways to play it.
There's a story mode for those that want to ease their way in and be inspired by Nintendo's creations.
There's a Course World where you can go and play other players' random creations or you can specifically try out your mates effort at recreating MGS 2 in a Mario Level and then there's the meat of the mince pie in the form of the Course Maker where I lost myself for days as I planned levels meticulously working out where best to put warp pipes and those pesky jumping fish to thwart my kids from being able to complete the level!
Mario Maker is classic Nintendo. They have unicorn poo in their hands and they can pretty much do exactly what they want it and they do. Although why oh why do they make it so hard to connect with people as we hide behind long arse reference numbers in order to play someone's level!?
If you own a Nintendo Switch you need to own this master class in video games creation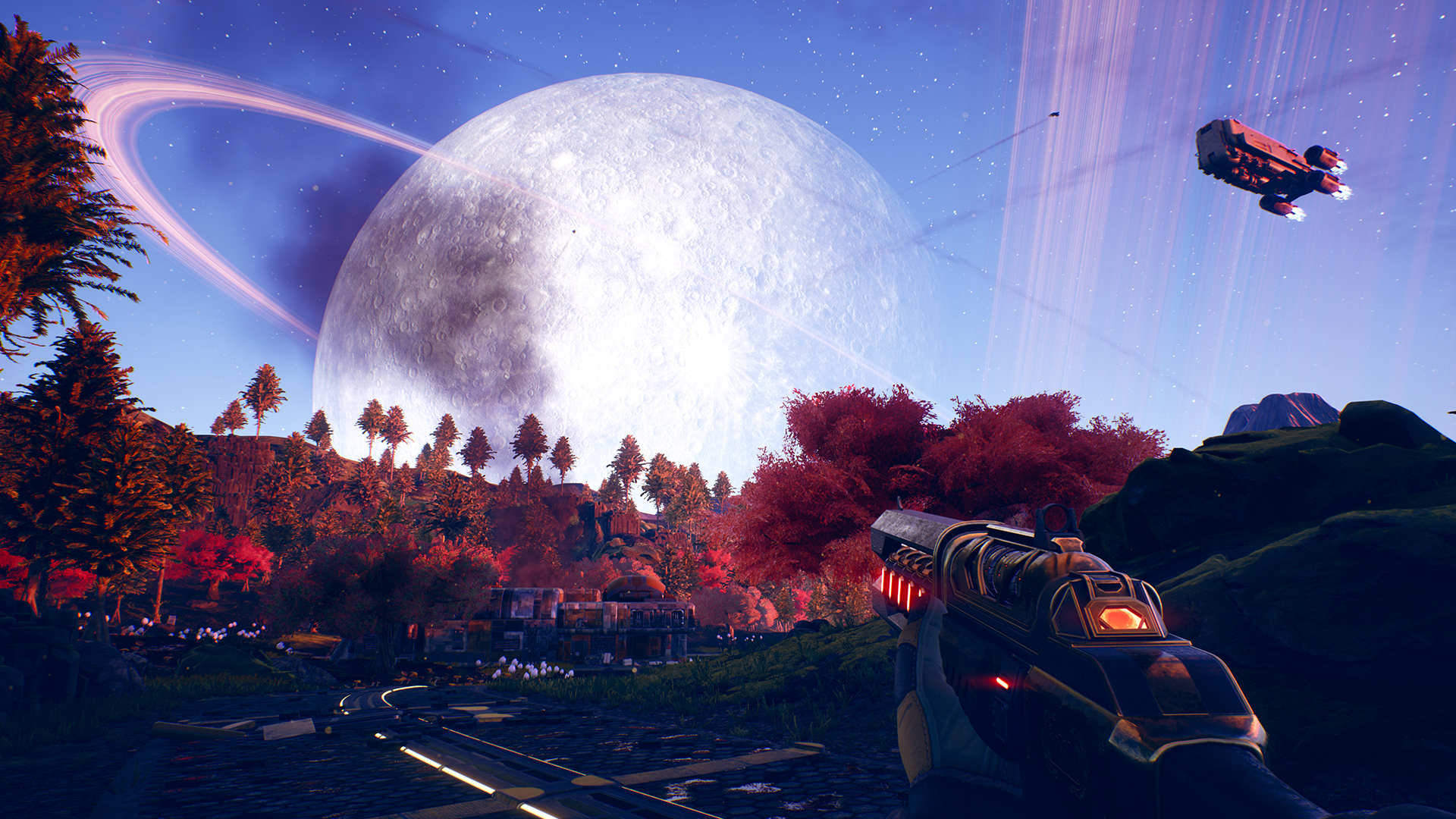 This game reignited my love for all things Obsidian when it was released in October 2019.
A game that lets you lose yourself in another world whilst space trucking across the galaxy discovering new factions, monsters and stories.
The way it does this so well is through great writing, amazing voice acting and fun gameplay which just always feels fresh when you come back to it the next day. This is an RPG with a smile on its face and that transmits to every fetch quest, every dialogue option and every interaction you have with the game.
This even extends to the non-collectable, collectable Tossball Cards!
I've written reams on this game previously and it can only come with the highest recommendation from myself in a year when Outer Worlds ruled my world!
Honourable Mentions 'The Class Of 2019'
Here are some awesome games that I played this year that didn't make the 2019 list either because the game didn't come out in 2019 or it wasn't quite making the top 5 of 2019.
Amnesia Collection (Nintendo Switch) -
The classic spine Chilling adventure that had me crapping my pants from minute one and feels at home on the Switch.
Gone Home (Nintendo Switch) -
A game I had wanted to play for so long and then it came to Switch. It didn't disappoint and was totally different from what I had expected. A modern-day classic.
Bubble Bobble 4 Friends (Nintendo Switch) -
Nostalgia infused 21st century Bubble Bobble fun that brings a smile to my face.
GOLAZO! (Nintendo Switch) -
This came out of nowhere for me! A video game that takes me back to Arcade Soccer games from the '90s in the fish and chip shops of Great Britain. Strangely limited in customisation but amazingly fun to play, this game will be getting many more hours of play out of me on my Switch.
Streets Of Rogue (Nintendo Switch) -
This game is a marvel of game design. Play it to behold it. It's a treat to try and complete a run on a game where your choices are literally endless. Complete a run your way in procedurally generated hell on earth. Try it, you might like it!
The Beast Inside (PC) -
An indie horror marvel that sees you control two characters from two separate timelines.
Deliver Us The Moon (PC) -
An atmospheric lonely journey through the eyes of an astronaut tasked with saving the planet. This game will stick with you for a long time after you complete it.
Encased (PC) -
Inspired by the isometric Fallout RPGs this game is deep. An Early Access gem to keep your eye on in 2020.
What The Golf (PC) -
One of the most inventive golf games in years. It's an absolute instant classic whether you like golf or not.
Children Of Morta (PC) -
Hacking Slashing Pixel Art Smasher!
The Walking Zombie II (PC) -
One of the most addictive FPS games I've ever played. Shooting Zombies and doing quests for your survival party never gets dull.
Yooka Laylee and the Impossible Lair (PC) -
One of the slickest platformers you'll ever get to play. This one went under the radar slightly and probably needs a bit more exposure.
Solo: Islands Of The Heart (PS4) -
This game gets you in the feels and makes you think about your own life via in-game questions. It's worth a few hours of your time to experience this simple yet complex video game.
Pool Nation (PS4) -
A great Pool game on the PS4 made by a team that loves the game of Pool (and Snooker). It's a joy to play.
For The King (PS4) -
A tabletop inspired RPG that scratched my itch for more D&D / HeroQuest style video games.
These two lists sum up my life in video games for 2019.
I've played dozens of video games this year BUT my list of shame continues to grow even after putting in more time than ever to cover multiple games.
It's a great time to be playing video games as we see the smaller studios, like Spiders, competing with the massive studios to produce top class video games to suit the tastes of so many gamers.
As we look at 2020 it excites me to see how the PS5 and the new XBOX lands alongside the final throes of this generation's consoles.
There's also the question of how VR develops from here after stalling slightly in the second half of 2019.
There are some exciting things on the horizon for 2020 and some of my most anticipated video games for 2020 have got to be:
The Legend Of Zelda: Breath Of The Wild 2
Animal Crossing: New Horizons
So there we go, my friends, the year is over and there have been some beautiful games made and played.
See you in 2020 Freezer Followers!