An astonishingly well-balanced crafting game that is elevated through the use of a subtle but key narrative push, Aground is a game that I am already certain will make it into my 'Games of the year' list and I urge everyone to play it, there's a free demo so I don't want to hear any excuses!
Beginning with your character washing up on an island and building up a community, all the while attracting other castaways to your town, the thing that really separates the game from others in the same genre is the focus on an actual end-game and a quite bewildering sense of scope for such a small budget indie game.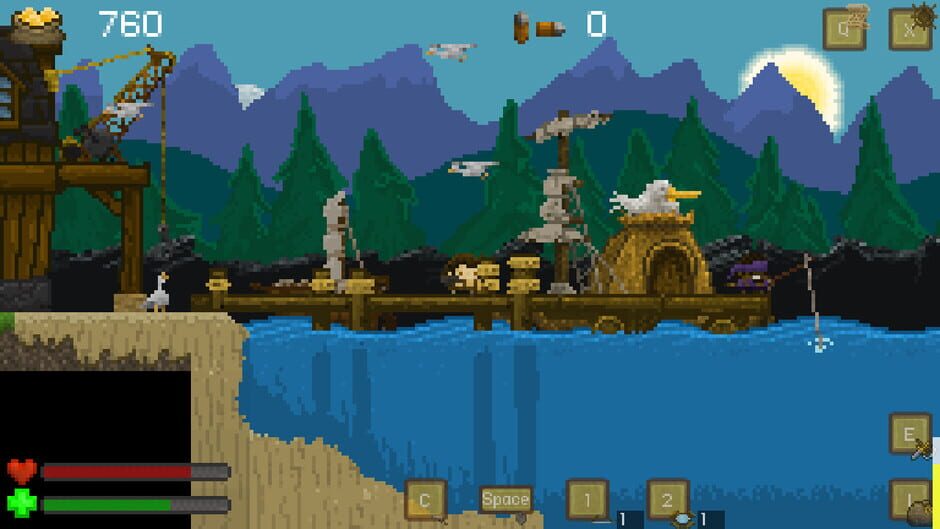 The visuals are pixelated and chunky with the brief 'cut-scenes' in the game having a real 'Amiga' feel about them. This is something that I have no problem with, for hand-drawn graphics in that style is something that's so far up my Strasse, it's almost uncomfortable.
The music is relaxing and unobtrusive, a real boon for games such as Aground, wherein you will hear the same pieces over and over. The fact that they melt into the background is a plus as opposed to a critique.
We at Games Freezer get sent a lot of games to cover and I don't personally tend to play on PC too much as I mainly focus on console reviews. I happened to be in a real gaming mood last Sunday and my partner was taking up the main TV with Animal Crossing and so I was 'reduced' to reviewing something on a laptop.
Scrolling through the list of games that required coverage, Aground stood out to me because one of the bugbears I've always had with the crafting genre is the lack of narrative momentum (it's quite a coincidence that Faye was playing a perfect example of this issue for me – Animal Crossing – as I played Aground, the perfect elixir!) and so the idea of an ending is one that holds appeal, even if I never reach it, which is likely...but more on that later.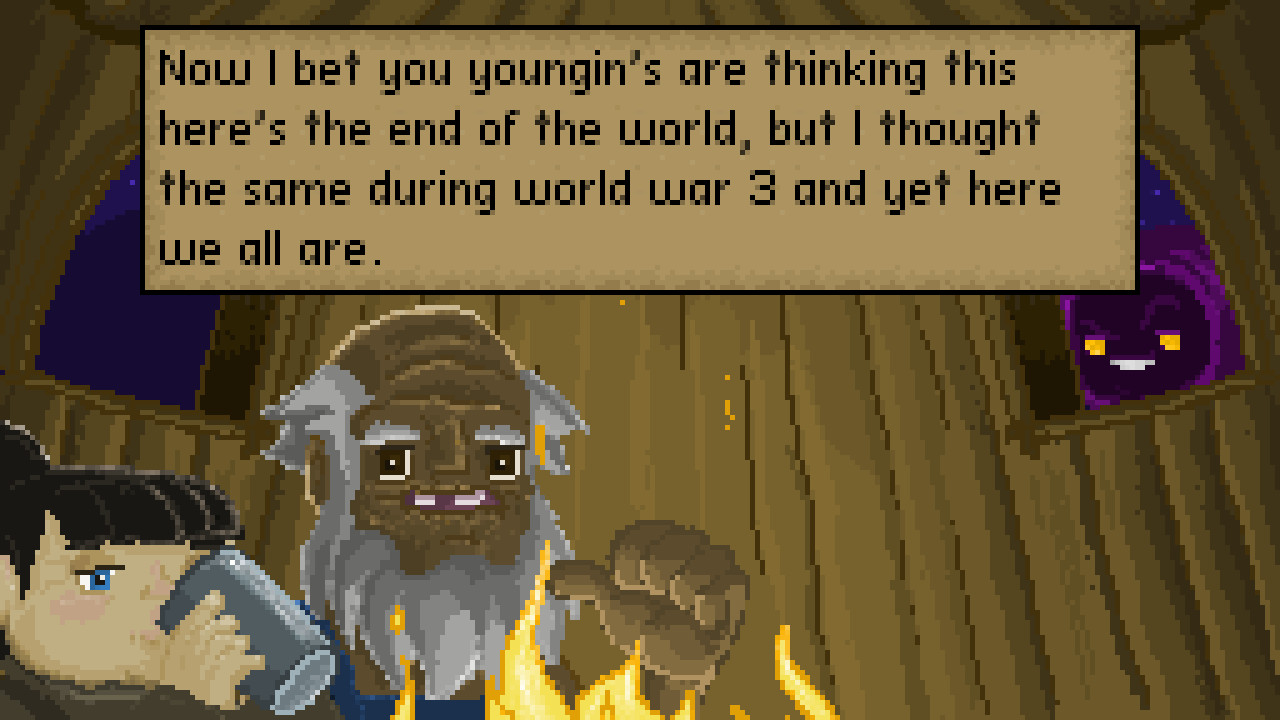 The thing that really won me over with Aground was two-fold, the balance of crafting, exploration and combat and the sense of discovery that I had, it was constantly fascinating.
As I said earlier, you start the game washed up on a shore with nothing but the clothes on your back but within a few hours, you have a fully functioning town complete with farms, smelters and a market, all lovingly represented in glorious 2D. All the while, the folk that make up your town talk about things and places across the sea…in the sky...even other planets…
The fundamental mechanics of the game are sound as well. I played by using a gamepad and was comfortable within minutes in using the various menus that show your equipment, inventory etc. although it initially does take some getting used to.
I was surprisingly absorbed into Aground, these tiny characters that made up my community – and there is only a handful of them – keep themselves involved in your game by pottering around and constantly dropping off fish, meat, crafting materials and the like to help you on your larger quest.
To give an example of this, the state of my current game (it uses a single-save functionality so you do need to be careful in your choices...unlike me) is that I am far, far away from my initial island and I foolishly travelled to this place without the necessary items to get back and so I am desperately trying to build the things I need to get home with ever-dwindling supplies in an unfamiliar landscape.
It's genuinely 50/50 whether I'll ever be able to leave this place or not and yet the notifications from my community keep popping up as they go along their merry way o, so far away as I wander alone in a desolate landscape, it genuinely made me feel lonely and alienated, leaving me questioning my decisions and cursing myself for acting on impulse more than practicality, perhaps all too late.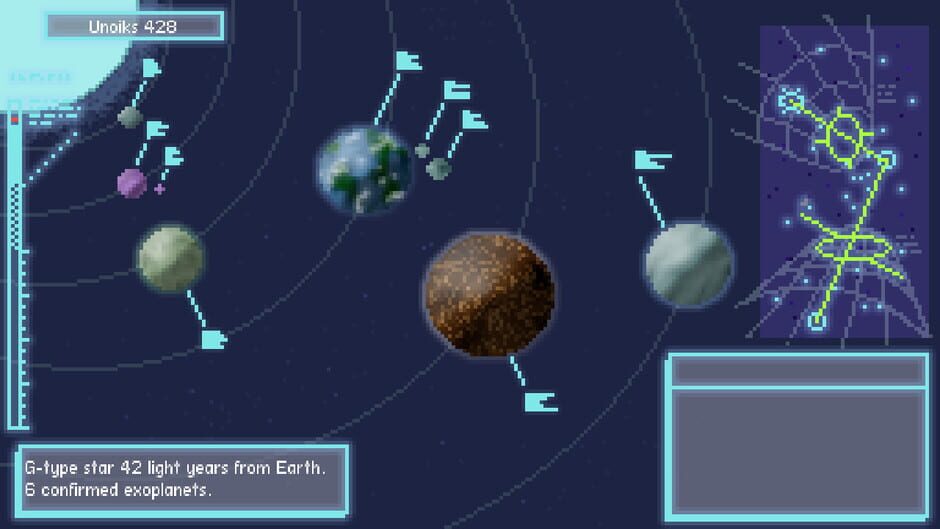 Aground is a great game that I am really glad I discovered. There is so much to do here and those who are the opposite of myself who like to focus on crafting as opposed to moving forwards in a storyline will find plenty to lose themselves in.
There are myriad mysterious secrets to uncover and also an online multiplayer mode that I fully intend to immerse myself into. Please, PLEASE let this game be released on consoles so that it can be enjoyed by thousands more.
Aground, I didn't see you coming, but I'm glad you washed up on the Games Freezer shores.
Right, I'm off to see if I can make my way home.
Game Link:
https://fancyfishgames.com/Aground
ICE COOL (Great Game Recommended)
MELTING (Recommended with reservations, one to consider if you are a fan of the genre)
MELTED (Not A Recommended Purchase)