An eerily beautiful, slow-burning folkloric horror set in the Swiss Alps, the town of the title is brought to stark life through monochromatic pencilwork, presenting a well-told tale that doesn't let the gameplay slide, a rarity in this genre that will remain with me for a long time.
Following the death of your grandfather, you return to the mountainous rural town of Mundaun for his funeral and instantly discover that his death wasn't 'entirely above board' and his fate may be inextricably tied to events of his youth and the history of Mundaun itself.

Mundaun is subtly a game of many parts, all of which fit together perfectly in a really tightly told narrative.
The early part of the game sees you exploring an open section of the town consisting of a couple of barns, some countryside, your grandfather's house and a nearby church.
You'll find yourself collecting items to boost one of your three stats (fear, health and…another that comes into action in the latter half of the game) as well as unlocking the secrets of your grandfather's home in a bid to work further up the mountain pass.
There is also some nicely implemented basic combat that can be entirely avoided if you are feeling stealthy. I can't express enough my pleasure that this is a game that doesn't rely on instant-one-touch-death from monsters and that you have ways of fighting back; be it pitchfork, rifle…or smashing into enemies with a hay van, like a farmer drunk on homemade wine. Good.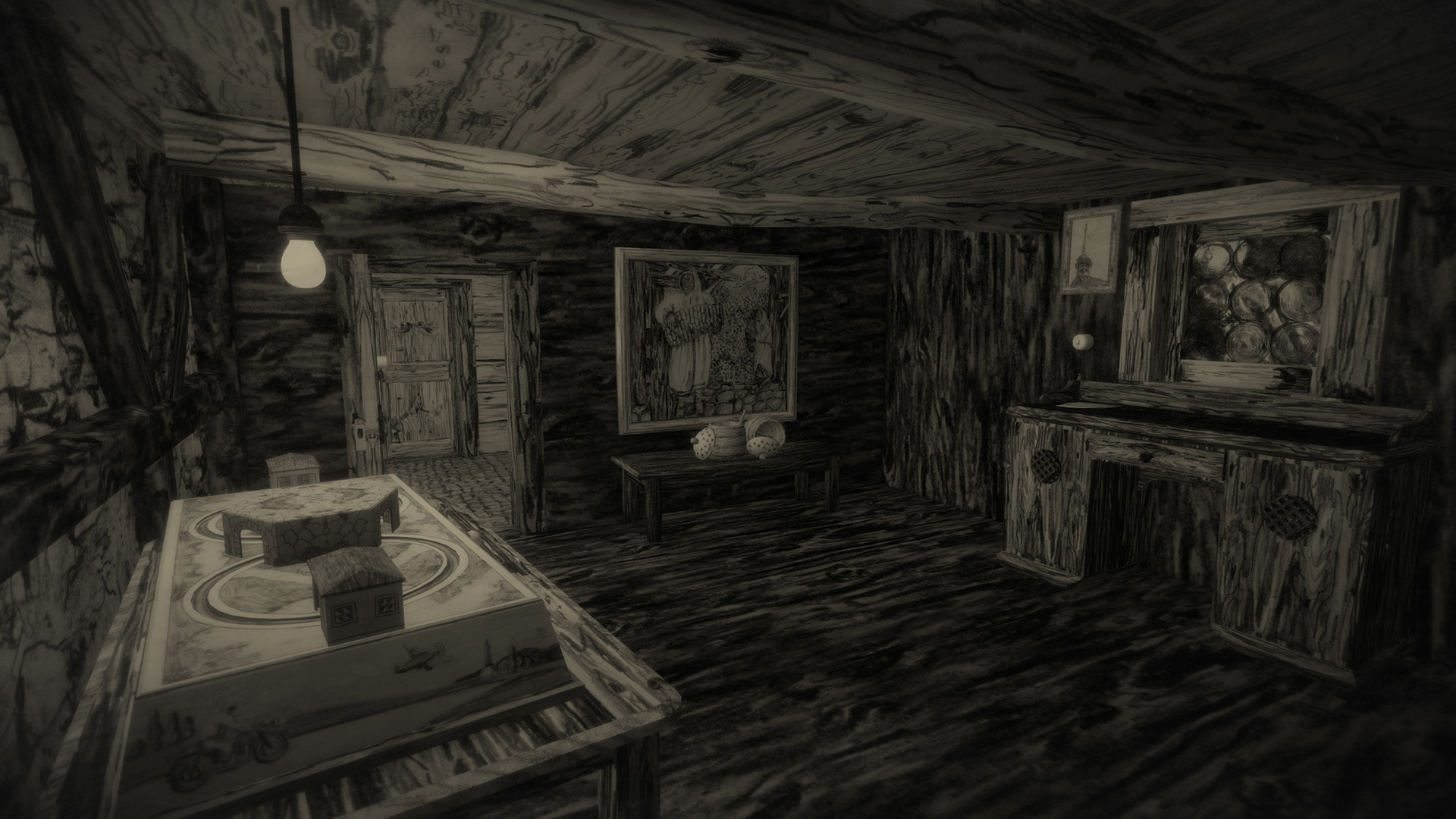 The audio work deserves applause as well, the ominous, lurking sounds that echo around you as you travel through the locations, picking up supplies and unravelling more about your past.
It never felt intrusive and the soundtrack itself is almost a lurking, threatening presence that really adds to the mood of the game. Speaking of which, a big 'draw' for me was the pencilling that makes up the game, from interiors of buildings to portraits and murals on the church, all is done by hand and brings a surreal life to the game.
Such focused design really reminded me of other high watermarks in the genre for me such as Beckett, Observer and The Lost Crown in how they succeed in creating a unique mood without reliance on jump-scares or tired tricks. Just solid games, well told.
Without giving away any of the plot, the story also really deserves kudos. I was enjoying the game so much that I was nervously waiting for it to put a foot wrong, with the devolve into tedious flashbacks, drug sequences or badly-written supernatural nonsense but everything that happens, every item, event and character is there to fill in this carefully constructed world and nothing outstays its welcome. The game keeps feeling fresh until its conclusion which will take between 6-8 hours to see through.

I liked Mundaun a lot. It's a game that sticks to its guns and tells an eerie tale with a skill to be admired.
Hidden Fields aren't just a company I'm keeping my peepers on, I'd buy shares in them, such is my faith.
Mundaun is DEFINITELY not mundane*.