I

nvader has been leading a worldwide Space Invader Art Invasion that has seen this mystery artist take pixel art to the streets of The World.
Invader's art is hidden in places where if you are not paying attention, you will miss them as you busily commute into the office....
Take a step back and see how many you can find during your daily route into your city....
Let's learn a bit more about the artist and what he's up to with this alien invasion of the streets......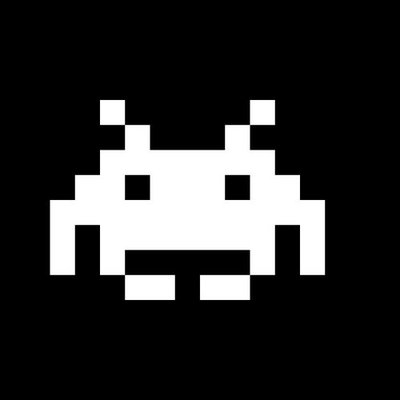 Who Is This Invader You Speak Of?
Invader in his own words as an unidentified living artist (ULA).
He chose Invader as a pseudonym and always appears behind a mask.
Invader likes to visit his own exhibitions without any visitors knowing who he is.
Since 1998, Invader has developed a worldwide pixel art project, code name: "Space Invaders"
What is the Space Invaders plan of attack?
Freeing the Space Invaders from their video games TV screens and and bringing them into the physical world.
It all started by deploying Space Invaders on the walls of Paris and this led to them being deployed in cities around the globe.
The ultimate aim is for each of these unique pieces become the fragment of a monumental worldwide outdoor installation.
What are the rules of the game?
Invader identifies densely populated urban areas and invades them.
He tries to display 20 to 50 pieces per city.
Each piece displayed by Invader equates to a certain number of points for the city score.
Sometimes he returns several times to the same city and deploys different "invasion waves"
The goal is to increase the city score by invading new spaces.
Invader gives a score of 10 to 100 for every new piece installed.
Every city has therefore its own score which is the sum of all the Space Invaders created on its walls.
How is the placement of mosaics chosen & Deployed?
Invader identifies the central points of the cities he visits. This can take a lot of time as it is a long process. Invader compares the process to 'urban acupuncture'.
Invader then uses cement or strong glues to affix the Space Invader to the mounting position of choice.
The highest Invader is located 2362 meters above ground (about 7000 feet) at the arrival of the ski lift in the village of Anzère in Switzerland.
There is also SpaceOne, a mosaic that flew to the stratosphere at about 35 kilometres above ground (22 miles).
There are
two located in such low places where o
nly experienced scuba divers can see them as they are located well below sea level in the Cancun Bay in Mexico!
If you are a Londoner like me then you can get involved by seeking out the Mosaic locations by looking at the picture clues on the website below:
Once you've found an invader, use the Flash Invaders App to snap your discovery and earn points!
Android App:
Google Play
iPhone:
Apple App Store
What Are YOU Waiting For Get On The Streets &
Catch Those Invaders Before They Catch YOU!