Our Friend Over At "Average Man Vs. Pi" Has Been On The Lookout For Some Stuff That The Games Freezer Crew Will Like And He's Stumbled Upon This Beauty Of An Android Widget!
The Pixel Art Clock Widget Is Right Up Our Street As It Mixes Android Functionality With Some Lovely Pixel Art Styling For Your Android Clock
You Get To Build Your Very Own Clock With It's Own Distinct Stylings Such As 5 Different Themes To Choose From...
12 Different Types Of Decoration....
And A Whole Host Of Other Ways To Modify Your Widget..
A Brilliant App For The Pixel Art Loving Android Geek!
Here's The Full Lowdown Taken From Google Play: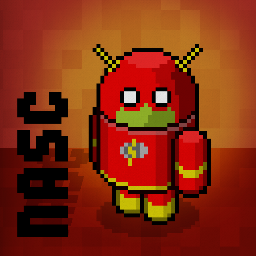 Pixel Art Clock Widget is a date and time widget for your Android home screen.
With more than 5000 different combinations of customization.
* You can change colours (46 in total)
* Decorate with illustrations
* 24h/12h mode
* 2 different widgets (time and date)
* Ability to define the application that will run by clicking on the widget.
DOWNLOAD THE COOL WIDGET HERE AND LET US
KNOW WHAT YOU THINK OF IT....