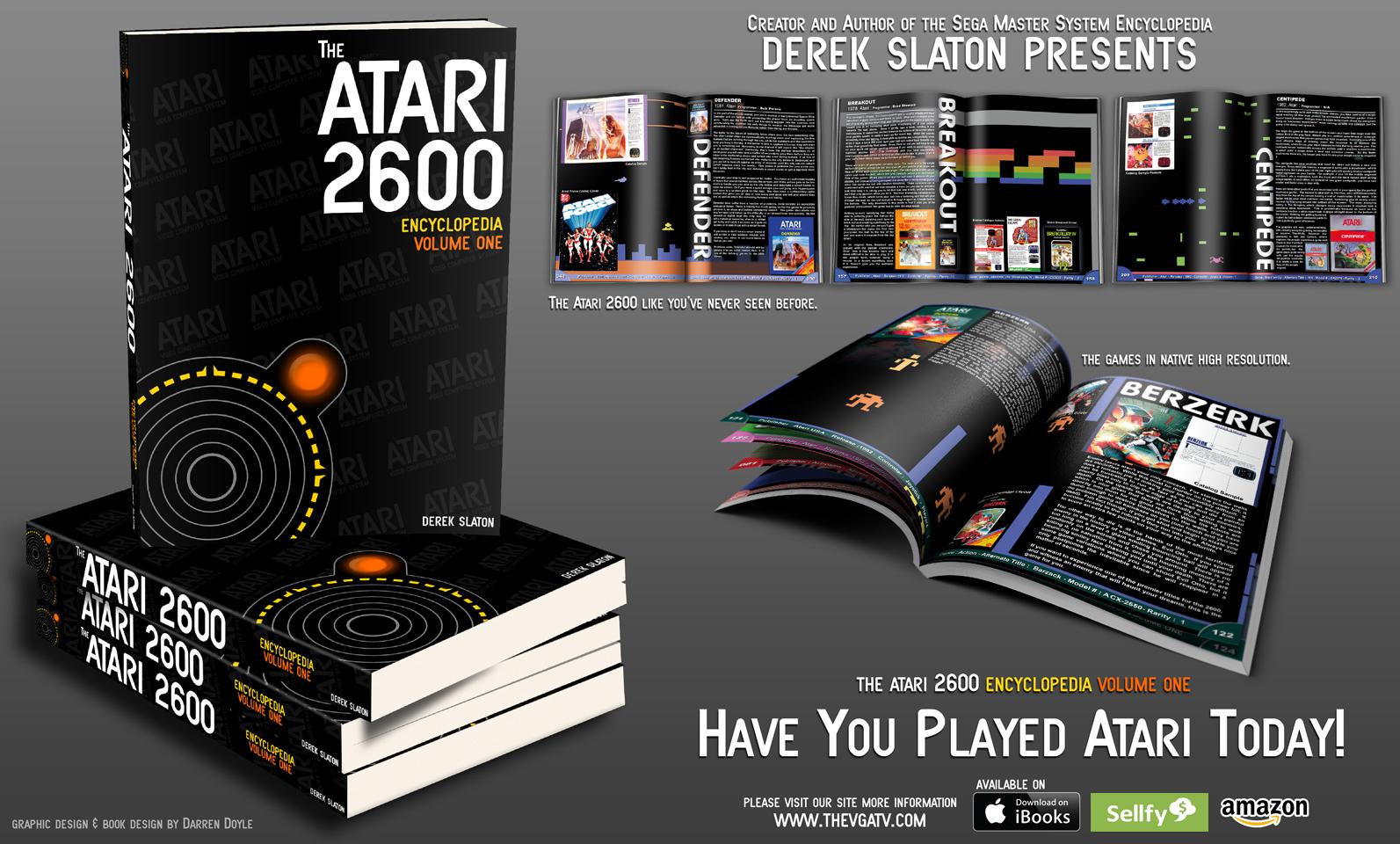 The Atari 2600 is the godfather of the consoles and deserves every inch of coverage that it has received over the years.
Imagine a world without the Atari 2600…………then imagine a world without the mighty console generations that followed it......that's how important the Atari 2600 is.
There are lots of video games books out there vying for your attention but I have to say this example from Derek Slaton is well worth the investment….
Welcome To The Atari 2600 Encyclopedia - Volume One
Volume one is the first in four planned volumes which will take a look at all the games released in the United States for the Atari 2600. Volume One takes us from A to D in spectacular fashion and Derek's love of the Atari 2600 shines through on every page of this wonderful book.
Each game has its own multi-page spread which shows the following:
Publisher Info
Date of Release
Game Programmer
Miscellaneous Game Details
Alternate Game Names (if applicable)
Type Of Controller Needed
Genre Of Game
Box Artwork
Screenshots
Easter Eggs & How To Discover Them
This approach to each game is thorough and could only be done by someone who loves this console.
For a Retrogaming geek like myself I found myself constantly flicking through this marvellous book soaking up all the imagery and details and I especially like the Easter Eggs that are uncovered.
After reading through this volume I am eagerly awaiting Volume Two.
The only downside from a UK Retro Gamer point of view is that it covers U.S releases ONLY however, that is definitely not a reason to avoid this work of art.
You can purchase this brilliant book in 3 formats:
The hardcover is the most expensive version of the book however, at 400 pages long you really are getting your moneys worth.
The PDF is the soft copy of the hardcover and follows the same format.
The iBook version is a more interactive version of the book with a different layout and the inclusion of cool gameplay videos. It is well worth a look.
Head over to thevgatv.com

to choose your format and then prepare to be lost in the world of the Atari 2600 for a long time!
What Is YOUR Favourite Video Games related book?