Game Title: Agatha Christie: The ABC Murders
Platform Reviewed: Nintendo Switch
Originally released on PC in 2016 and now ported to Switch, the ABC Murders are based on the book of the same name and follows the plot relatively closely, with some elements removed for pacing purposes.
Set in England during 1935, the game sees the Belgian detective in his London home with a close associate, Hastings. Receiving a mysterious letter from someone identifying themselves as 'A.B.C', Poirot heads to Andover to find out more about these alphabetical atrocities.
Presented in a cel-shaded style, ABC Murders is a point and click graphic adventure which has gameplay elements split into several parts. The scenes set in Poirot's flat between murders has you matching up letters and catching up on the news but the meat of the game is set in the various murder locations.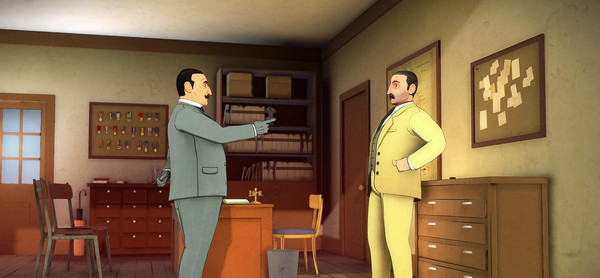 These segments have you perusing clues, interviewing suspects and 'putting your brain cells to work' – an oft-repeated line by Hercule that oddly doesn't match up with the in-game text, bizarrely.
Whilst the box-puzzles (there are many) and inventory-based moments are solid and the dialogue-choices feel in keeping with Christie's character (see also the bonus points you get for grooming your 'tache in every mirror that you pass) the control scheme on Switch is oddly cumbersome.
Bearing in mind that this was a mouse-based Windows game, the way in which seemingly the entirety of the Switch controls are used in very specific points feels strange and needlessly convoluted.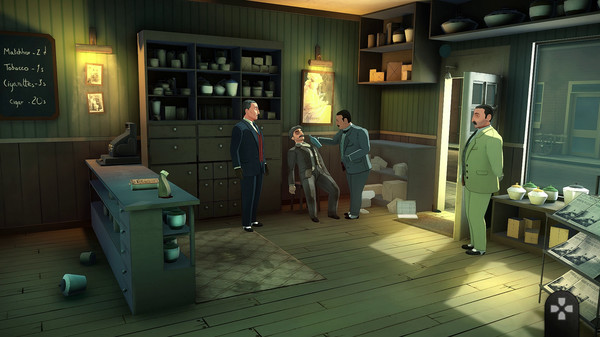 On this point, the controls are also twitchy when it comes to more subtle cursor movements. The music is charming but gets old fast, it suits the pace of the game but I really wish there was more variety in the piano twinklings as it ends up feeling a little like looped hold music.
There are also other bits that feel light such as the way Poirot pieces clues together; you have a selection of information and need to highlight the pertinent parts but there is no punishment for being incorrect. This also applies to scenes where the camera zooms in on a person and you have to highlight aspects of their body and posture in order for Poirot to work out their mental state.
These bits are preposterous as you'll look at a woman with tear-streaked cheeks, openly sobbing and, after clicking on her face, hands and eyes, Poirot will say "This woman is sad". It feels a bit rudimentary and somewhat silly.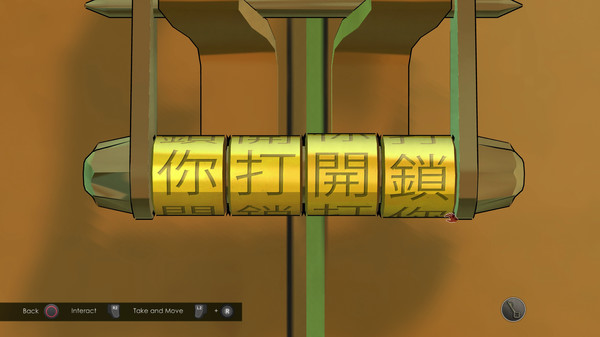 In summary, Agatha Christie: The ABC Murders held my interest until the end and, as I wasn't fully aware of the original tale, I enjoyed seeing the story unfold.
There may be some slippage in accents and a breeziness to the sections outside of the puzzles themselves but this is a solid, traditional adventure alongside one of Belgium's greatest minds and I'd be completely up for a sequel.
Right, I'm off to wax my moustache.
7/10